Peter Joseph at the Lisson Gallery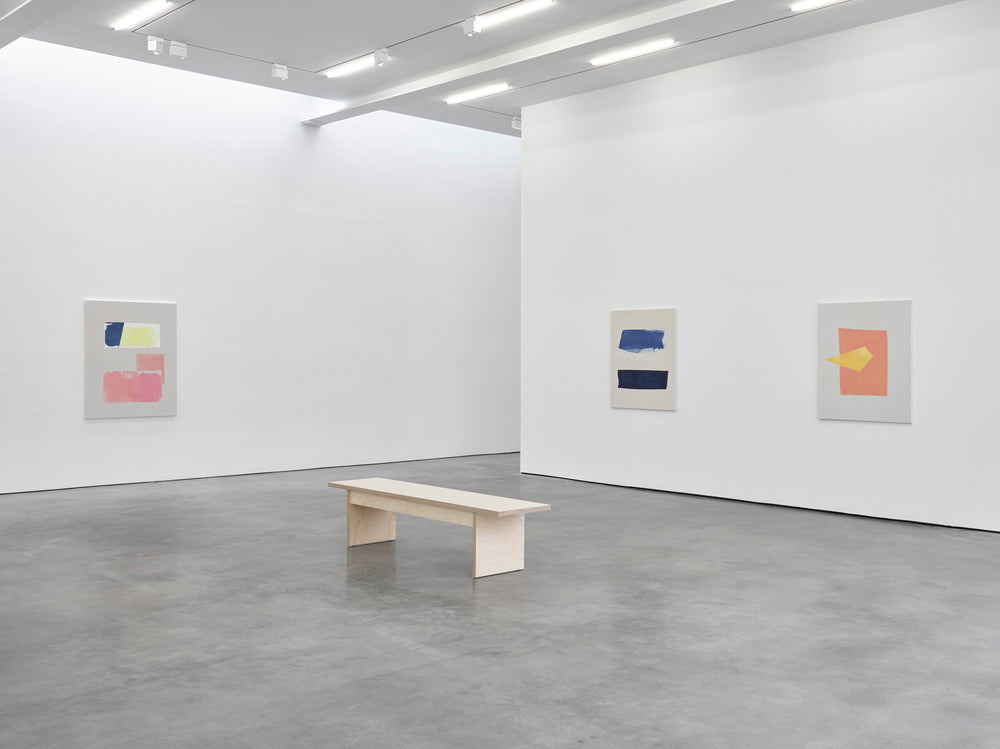 F&T favourite, Peter Joseph's exhibition at the Lisson Gallery in New York closes later this week.
The exhibition features all of his new work which are rendered in sunny shades of pastel colors, referencing Joseph's home and studio in the rolling hills of the Cotswolds in the English countryside. Joseph is often inspired by nature and classical architecture, and approaches his paintings with a consistent conceptual practice similar to that of an architect's draft.
Joseph begins his paintings by studying swatches of colored paper and canvas. In these pieces he works to select two hues which he finds complement or create an interesting juxtaposition with another. Using this "sketch" he then mixes acrylic paint to exactly the color of the swatch, and applies it to the canvas in washes identical to that of the study. As Joseph notes, "For me, it's like an architect who makes a drawing on paper in two dimensions and then realises the vision in real space."