About us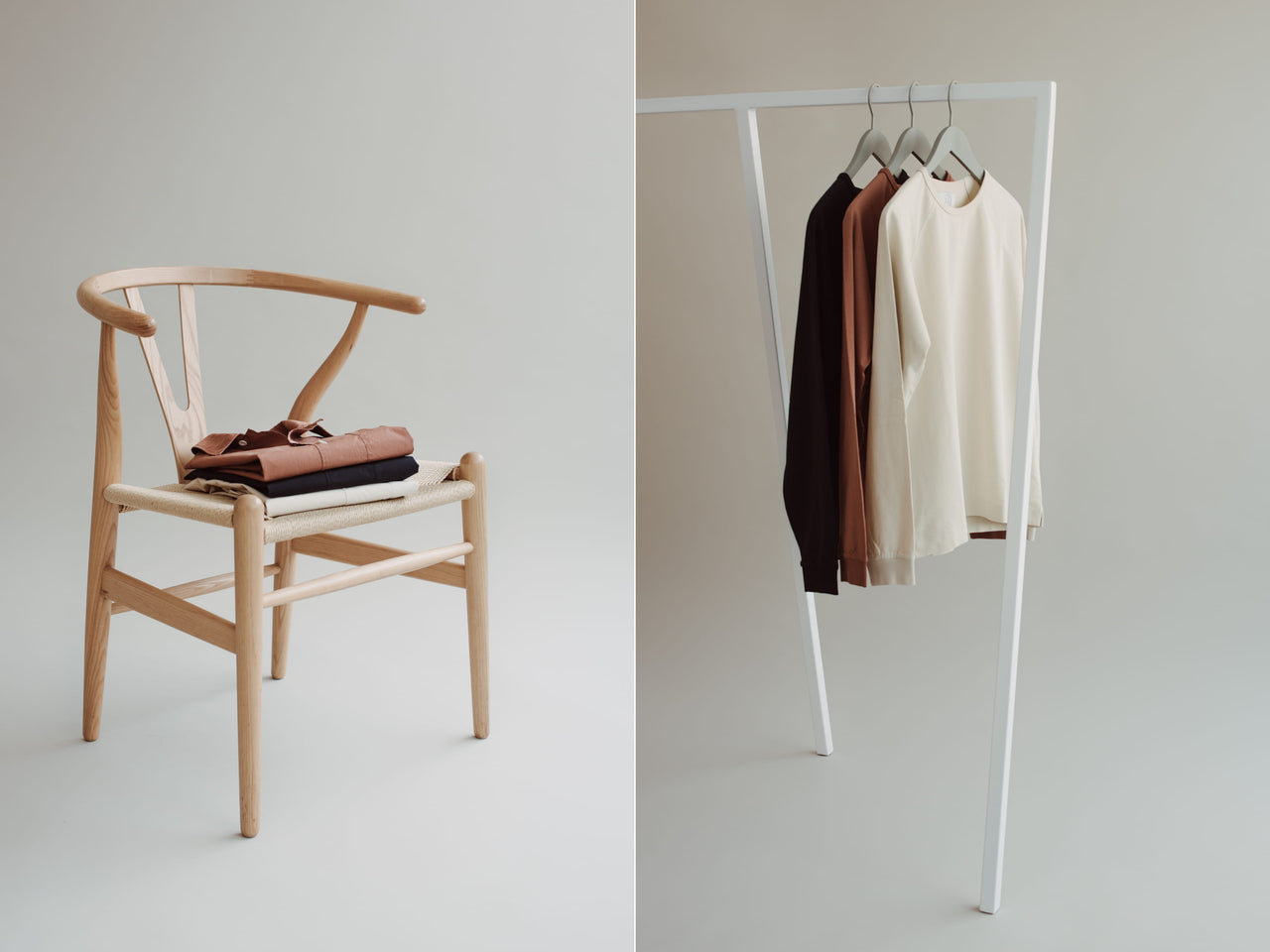 Our drive to do simple things exceptionally well shapes everything we do.

We use the finest materials to develop considered menswear essentials that defy seasonal trends and stand the test of time.

We partner with factories and mills who reflect our own sensibilities; outstanding quality without compromising their workers.

We remove what doesn't add value to a product and invest in what does, creating premium pieces way below traditional high-end prices.

Modern Essentials. Mindfully sourced.
Less, but better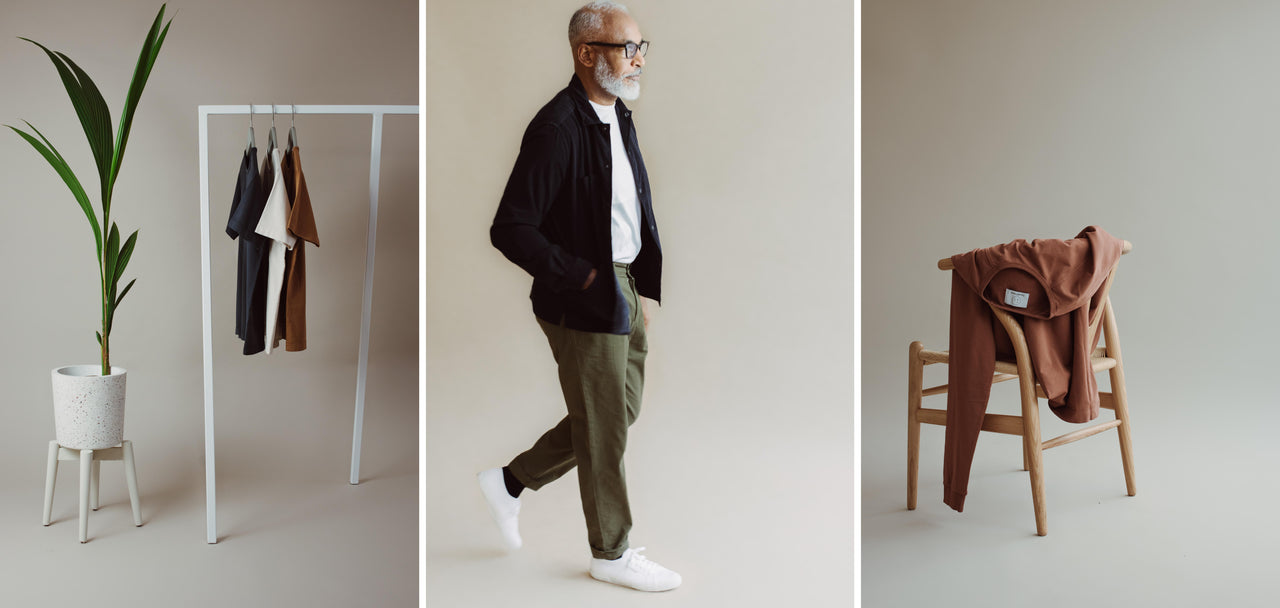 Our Essentials are seasonless, ignoring the traditional fashion calendar in favour of conscious consumption.

Without the relentless pressure of fashion cycles and bloated collections, we're able to take our time developing a core range of timeless, essential products, one piece at a time.
Responsible mills & manufacturers

From long-staple Supima and luxury organic cottons to technical Italian fabrics; our commitment to exceptional quality begins with sourcing the finest materials.

Our factory partners in Portugal are recognised as some of the best in the world. They're assessed regularly to monitor a fair and safe working environment, hours and pay.

From fabric to factories we share details that give the full picture, and opportunity to learn more about the real origins and craft of each product.

Find out more in our product pages.
Simple, transparent pricing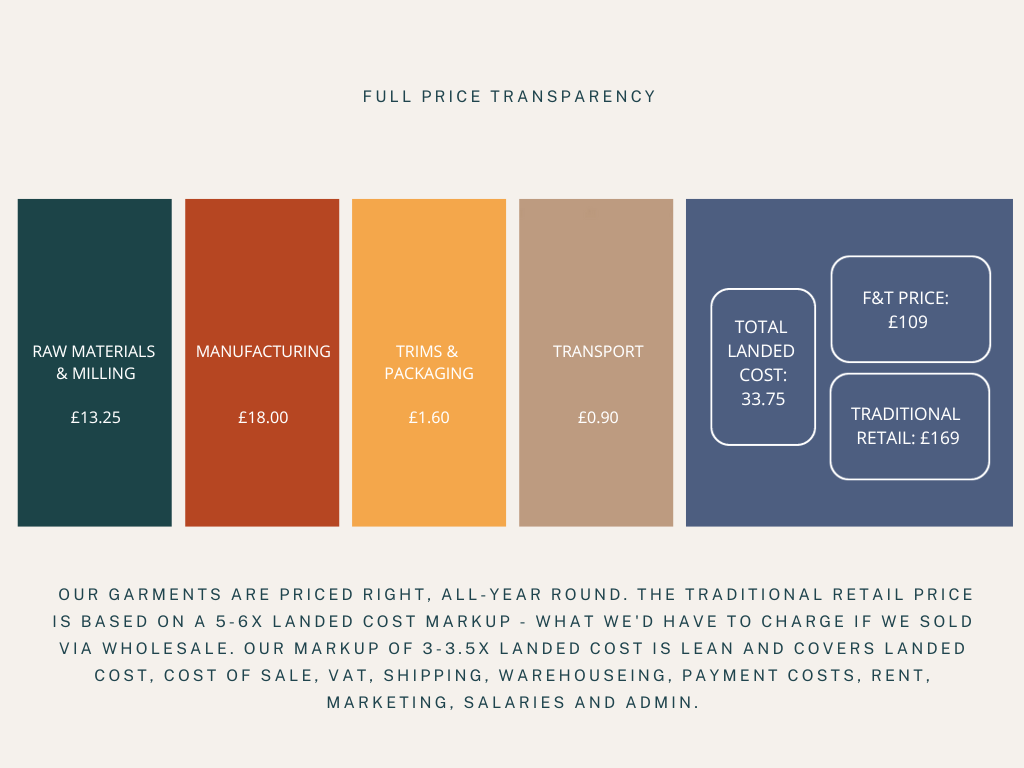 Our products are offered direct to you minus the traditional mark up.

We don't inflate our prices to account for sales tricks or discounts or middlemen.

We mark up approx 3x. Traditional
wholesale retailers on average 5-6x.

We've included the true cost of each product, so you always know what you're paying for. Explore our product pages to find out more.
Lower-impact packaging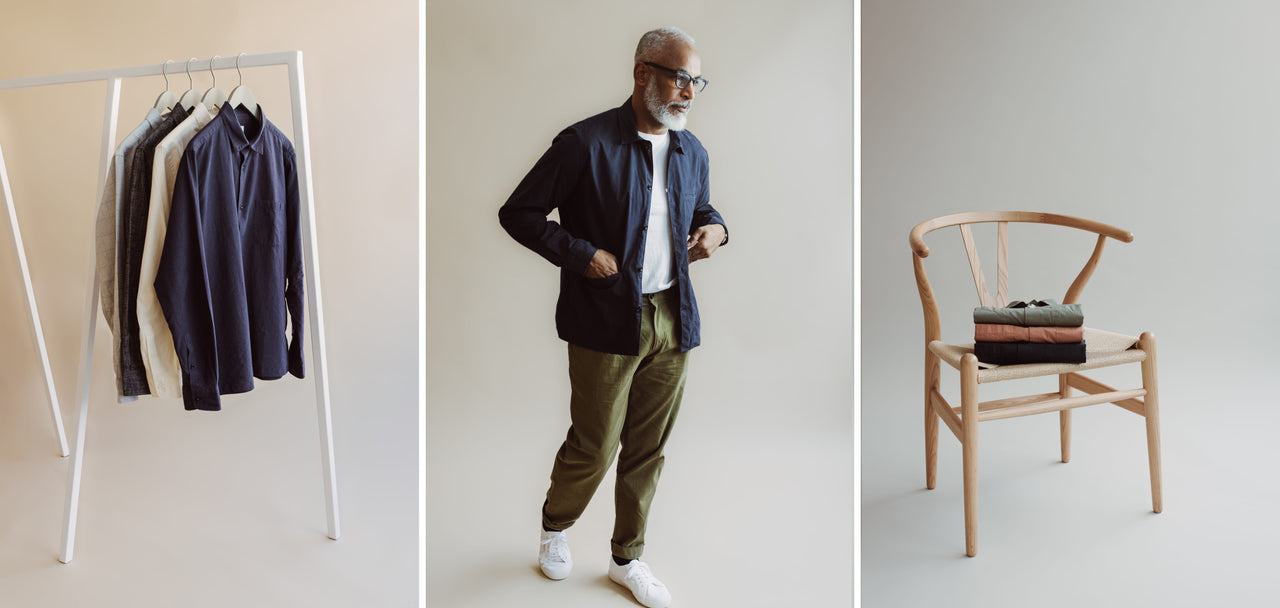 We've carefully developed our packaging to ensure all elements are both bio-degradable and recyclable.

We use paper and card from sustainable, FSC certified suppliers and have now removed all plastics across our packaging, meaning no nasty toxic residues or fragments of plastics floating around for years.